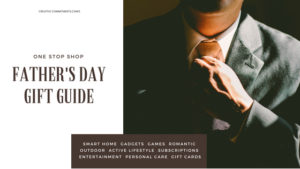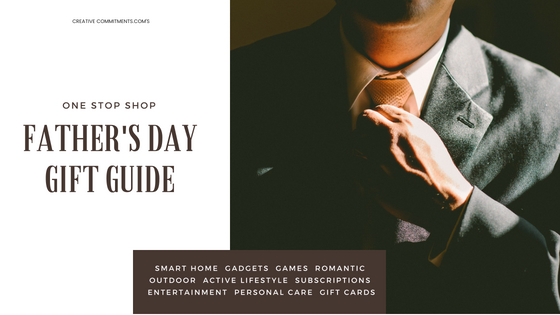 FATHER'S DAY GIFT GUIDE
ONE STOP SHOPPING!
We know how hard it is to buy for Dads so we've compiled our One Stop Shopping Father's Day Guide from a guy's perspective to help you out!   These are our top wish list items from Amazon and other sites,  broken out by category with quick links for an easy shopping experience!
If he doesn't have Amazon Prime yet, which is great for free 2 day shipping and unlimited music, you can Give the Gift of Amazon Prime
 just by clicking the link!
Also check out the results of this Men's survey about the Top 3 gifts they really want!
Smart Home
Stream music wirelessly throughout the entire house including Dad's workbench with these great sounding Amazon Echo devices!  He can even just ask Alexa to tell him the weather, the latest sports scores and news!   And with the Phillips Hue Light system, he can tell her to turn on lights in different rooms or program them to go on and off at set times!
Fun Home
Cards Against Humanity isn't like any other card game you've played before.  It is completely NOT politically correct, or appropriate for children,  but it is quickly becoming a party favorite across the nation.  Help Dad generate some laughs at his next party with friends if you dare or if you'd rather take the safe route, this Corn hole bean bag toss, Bocce Ball set and/or Ladders game would be perfect for his next barbecue!
Safe Home
Help Dad ensure a safe home with these great gifts high tech home security gifts!
Home Entertainment
For TV & Movies
This FireTV is Hot Off the Press!  Let Dad be the hands free master of his TV using Alexa!   Pre-order now – it's available beginning on June 21, 2018 and is already a best seller!  Or if you don't want to wait, the Amazon Firestick or 4K Firestick a perfect present to meet all of his TV needs!
Latest Best Selling Super Hero and Action Movies
AudioBooks
Audiobooks are a great alternative for all those Dads that love a good read but don't have the time.  Here's a great way to get him started with two free audiobooks from Audible!
E-Books
Give him a full year of unlimited reading with the Kindle Unlimited program! First month is free!

Romantic
Experience Gifts make the perfect way to make memorable moments that you can share together.  Creative Commitment's Date-a-Month Love Calendars and Journals give you a year of memorable moments and make the ideal romantic gift for Father's Day or any occasion!  You can also make a  Family Fun Calendar full of fun dates your whole family will enjoy!  If you'd rather pick out your year of dates together, give him a Creative Commitments Gift Card voucher!
Of course – Tools!
For the Handyman Dad, Tools are still a great gift to give even if they've got everything since they have increasingly become lighter and more efficient over the years.  Even drill bits wear out over time causing stripped screw heads and reduced accuracy.   Here's some great ones to consider!
The Great Outdoors
For the master griller Dads, Smokers are a great alternative with great flavor!  He can make his own jerky!  For the griller on the go, a reliable table-top grill works great for picnics, beach outings and camping!  Of course Dad's need a place to rest after all of that grilling – check out this Zero Gravity chair with optional beer (ahem, I mean Cup) holder!
Personalized Items
Personalized items are always a fun one for Father's Day!  Check out these fun ones!
Gift Card
Last but not least – Dad's always appreciate an Amazon Gift Card!
We hoped you enjoyed this year's Father's Day One Stop Shopping Gift Guide!  Happy Father's Day to all the Dads out there!